Domhnall Gleeson Net Worth
Actor internationally recognized for his role as Bill Weasley in Harry Potter and the Deathly Hallows: Part 1 and Part 2. He went on to play lead roles in Ex Machina, The Revenant and About Time. He also portrayed General Hux in Star Wars: The Force Awakens.
He made his acting debut on the 2001 miniseries Rebel Heart.
His starring role in the 2011 film When Harvey Met Bob earned him an IFTA Award for Best Actor in a Leading Role.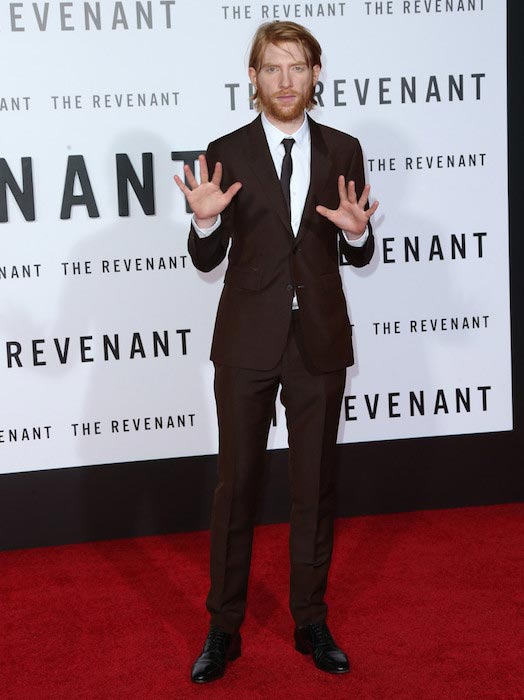 Domhnall Gleeson Wealth Stats: Salary, Net Worth, and More
Domhnall Gleeson's net worth, salary and other interesting facts:
Personal Life
He is the son of Brendan Gleeson and has three younger brothers named Fergus, Brian, and Rory.
He co-starred in the 2013 About Time with Rachel McAdams.
Inspirational Quotes by Domhnall Gleeson
I get asked to give stuff to my dad. I'm, like, 'I'm not gonna pass your script to him!' You know? My dad's my dad. I'm not his agent.

Domhnall Gleeson
I was in 'Harry Potter,' and nobody on the street recognizes me from that. Nobody on the street has ever stopped me from 'Harry Potter!'

Domhnall Gleeson
Going home, spending time with the family, I feel they're my friends as well, all of them. I look forward to meeting any one of them for a coffee, and when we all get together, I just love it.

Domhnall Gleeson
I tend to play 'tortured' a lot, whether it's physically or emotionally.

Domhnall Gleeson
Though rom-coms aren't necessarily my cup of tea, I was a huge fan of 'Notting Hill.'

Domhnall Gleeson